For a year now, I've been dealing with HDMI handshake issues on my Apple TV 4th generation where the picture would have an overlay of snow particles.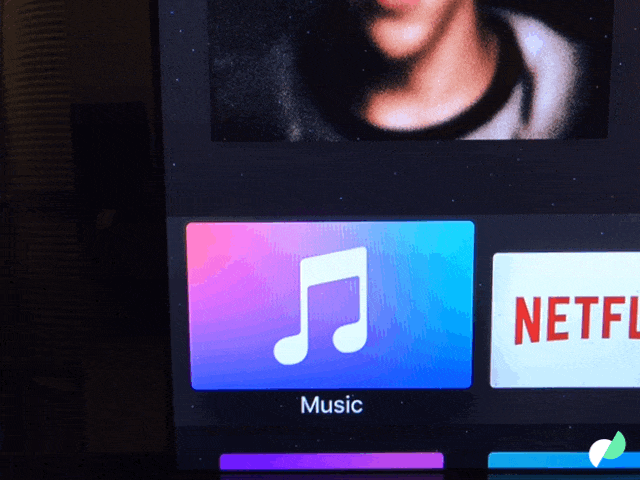 I use a Yamaha RX-V477 Receiver as my main input device. Its full gamut of HDMI compatibility plus built in AirPlay functionality and 5.1 channel support is fantastic. That's why I was flabbergasted when I first plugged in my new Apple TV experienced the twinkling snow on my picture. The only way to get around the issue was to downgrade to 720p resolution.
I had conducted some Google-fu but found very little regarding HDMI handshake/snow issues. An Apple knowledge base article recommended connecting the Apple TV directly to the television. To my surprise, all the pixels were rendered in full 1080p, no snow! However, I had to work around the sound by connecting an Optical Audio Out from my Pioneer Kuro Elite to my receiver. This fix was also no good as the cable only provided 2.1 audio.
I was hot swapping between my receiver and television to try and determine the source of the problem. At one point, I noticed that the Apple TV directly connected to the TV was flickering in and out. Huh? It was just working a day ago.
Upon closer inspection of my HDMI cables, I noticed I had different variants from different manufacturers. They all stated their "High-Speed" quality, but no versioning or other features. Perhaps this was the ticket.
I ordered a fresh cable from Amazon with the latest HDMI 2.0 standard. I used it for the main output one the receiver to the television. Then, I used an existing cable that I knew worked with the Apple TV, and set it to one of the inputs on the receiver.
Tada! No more snow, no more HDMI handshake issues. I was blaming my receiver and my television when it turns out, the HDMI cables had different standards.
With all the trouble I had with HDMI cable standards, I wonder how big of a mess we'll have with transition to USB 3's different standards (and cables)? Perhaps USB 3 will be the standard to kill all standards (until everything goes wireless).